George Monbiot is a fierce political campaigner and environmentalist. He writes a weekly column for the Guardian and is the founder of the ArrestBlair.org website. His outspoken views are always presented with factual evidence to support his arguments trusting to transparency rather than theory.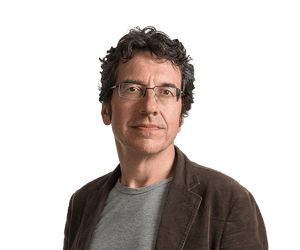 "If wealth was the inevitable result of hard work and enterprise, every woman in Africa would be a millionaire."
.
.
.
Russell Cuts the Corn From The Brewers Whiskers.