John Pilger is an Australian award-winning journalist who has lived in Britain since 1962. He is an exemplar of journalism - forever seeking the truth, constantly upholding the First Amendment, bringing to task politicians who seek to withhold the truth from those who put them in power. Pilger is anti-imperialism, therefore a strong critic of America and Britain but also of his native Australia who he sees as mere lackeys to American overseas control. His documentaries have gained him international awards and acclaim for his outstanding work to journalism.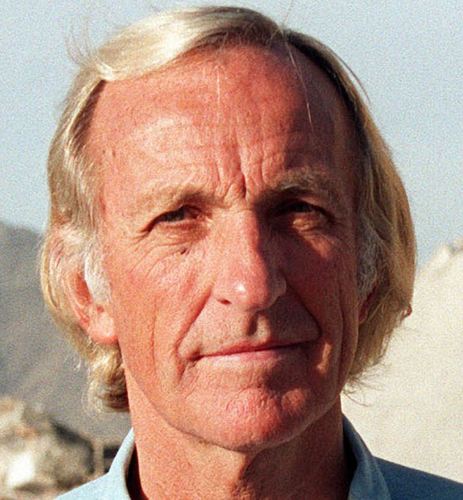 "Australia, a nation without enemies, spends $28bn a year on the military and armaments in order to fulfill a tragic, entirely colonial and obsequious role, as US Deputy Sherriff in Asia Pacific."
.
.
.
Russell Cuts the Corn From The Brewers Whiskers.