Having a Doctorate in medicine doesn't mean your political views are healthy but in Jill Stein's case, she is fit for duty. Twice she has run for President of the United States. Once in 2012 and again in 2016. With her 2012 campaign, she received
469,501 votes which were
more than that of any other female general election candidate. No mean feat when you consider the establishment's power to manipulate the electorates viewpoint. She has also fared well previously against the likes of Hilary Clinton and Mitt Romney with their neoliberal policies. Jill Stein is a Green Libertarian.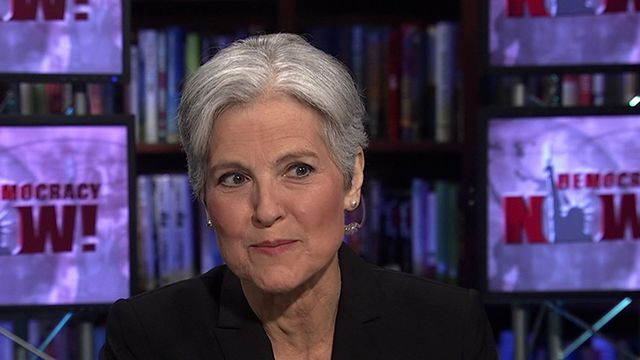 "On health care, it is every woman and every man's right to have complete healthcare through a Medicare-for-all plan, which is the only way that we can actually get to complete coverage. It provides comprehensive care, so that it's not up to your boss, as the president basically validated by agreeing to relieve businesses where employers objected on religious grounds to the coverage of birth control. In fact, birth control should not be up to your employer, nor should vaccinations or blood transfusions or any other aspect of healthcare that might be objected to on religious grounds. Healthcare is a human right. We should be providing it now for everyone. It will also save us trillions of dollars over the coming decade."
.
.
.
Russell Cuts the Corn From The Brewers Whiskers.