When writing of The Beatles there are two traps you can fall into. The first is the Ohh's and Ahh's that tend to go wherever or whenever that band's name is mentioned. Equally silly, more so in fact, are those who like to do the cool thing and put down the one band whose achievements out shine, in monetary terms anyway. any other act.
For me The Beatles played a similar role as that of J.K. Rowling many decades later. Where she opened up the world of literature to a new and young generation giving them ease of access into a world of pure delight - literature I mean - so The Beatles did the same for me and music. Without them I would not have got into Zappa, Beefheart, Beethoven, Miles Davis or anyone else for that matter. At the heart of the band was a desire to have fun, explore and invent. I took that ethos with me and have applied it to all the things I now enjoy.
Their films, fun at the time perhaps and yes I still like HELP, were
at best 'laddish' giving rise to The Monkees TV show which again I loved. I find it hard to be circumspect about 'A Hard Days Night' but not so 'Magical Mystery Tour' which is not their finest hour. Neither was 'Let It Be.' The only film of theirs for me that carries weight and remains relevant is 'The Yellow Submarine,'
What should be remembered with this film is how it helped to revolutionise animation. Prior to its release in 1968 animation had rolled along quite traditional rails. All good but often sterile, safe and all about making an audience laugh in a very accepted way. Not so with this film. The four Beatles had very little to do with apart from allow their name(s) to be used. The writing was done by a team of talented people and the voices, for the most part, were supplied by actors.
The surreal quality of the film was very much in keeping with the times. Ironically it is that quality which has kept the film fresh. It has not dated.
I have never had the opportunity to speak with Matt Groening but I am confident if I did he would praise the film as
it
surely has had some influence on his work? The same can also be said of Monty Python's use of animated cartoons as supplied by the gifted Terry Gilliam. There are even some who, at a stretch, suggest that without 'The Yellow Submarine' there would be no 'Shrek,' 'Toy Story,' 'Futurama' or even 'Family Guy,' Not sure I agree but for sure the film had a massive impact on animators worldwide.
The following images are stills from the movie. You really should get a copy if you enjoy the likes of Monty Python or any madcap British humour.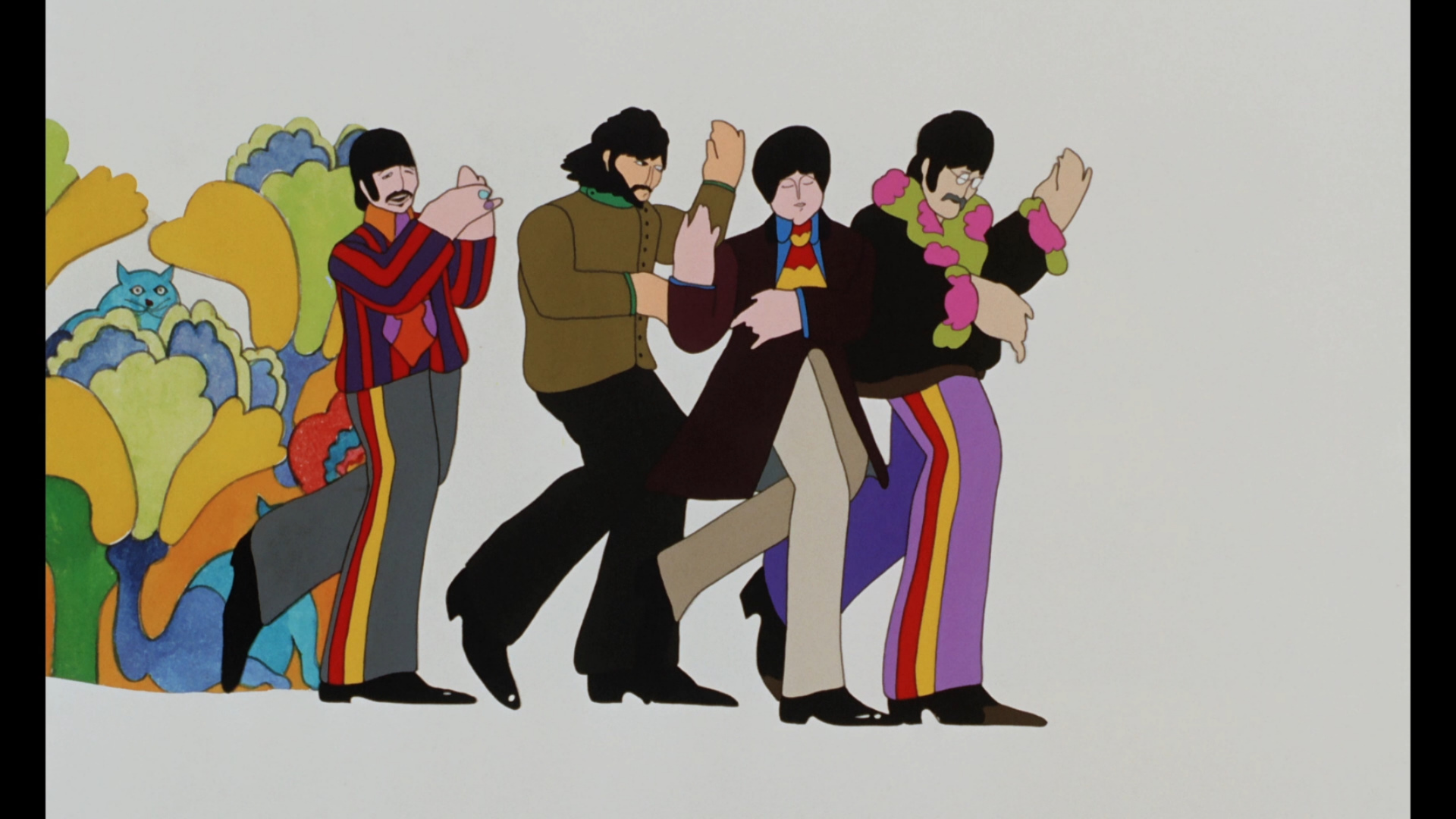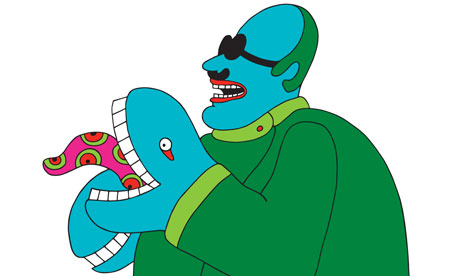 In many ways this movie displays some of the influences the Fabs have paid tribute to - the Goons, Edward Lear and of course Spike Milligan.
The writing for the film exceeds superlatives and comes courtesy of another Scouser, Roger McGough famed for being a member of The Scaffold. His quirky scripted dialogue brings an authenticity to the proceedings Much of the dialogue flows in a very stream-of-consciousness way which in itself reminds you of how Lennon and the other Beatles used wordplay in their songs.
The images used in the sequences really have a surreal art feel which when seen in freeze frame reveals works of art that could easily take up gallery space. They are in fact pop art masterpieces as good as anything by Warhol'.
At only ninety minutes long the film remains a classic of its type. Me? I'm off to Pepperland.